How To Clear Browser Cookies From Mobile (Android And Ios)
Internet users are probably familiar with the little information called cookies. Although we may have heard the name of this information, we may not know exactly what cookies do in the browser. 
There are several factors involved in connecting to a user when it comes to networking. The ads that you encounter when working with the Internet, Facebook is one of the largest users of this information.
 Cookies also track your online activities. This happens not only on personal computers, but also on mobile phones.
 Cookies store your passwords for faster access to sites, but they can also store more information than these. So we need to learn how to clear browser cookies.
Clear browser cookies from mobile
This is required because it is subject to our privacy. Although cookies often make our work easier and faster when we use the web, do they really run the risk of compromising our personal information and privacy? As mentioned, this little information includes our login information to the sites, which makes it much easier for the user to log in to the sites.
 But on the other hand, there is probably a leak of login information to our accounts. So balancing these two issues is a relatively difficult task and the final choice is up to the user.
 But if you prefer privacy to a better web browsing experience, you can learn how to clear browser cookies from your mobile phone by learning the following.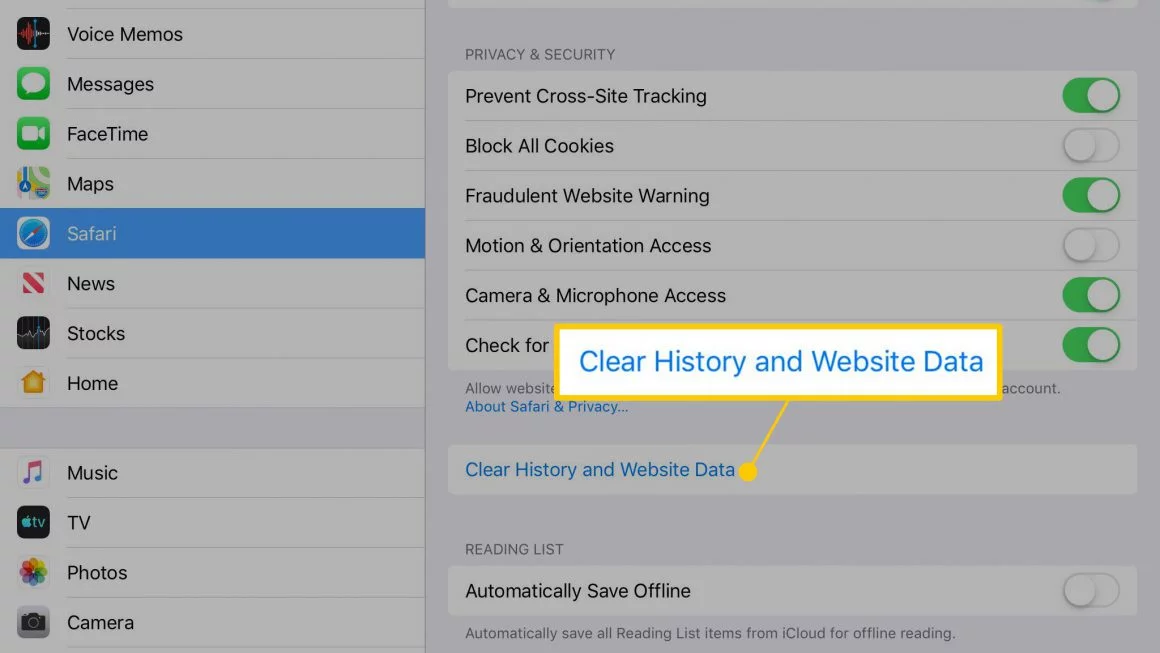 How to clear cookies on each browser is slightly different. We review this on the most popular web browsers. Let's start with Safari, Apple's browser on iPhones:
Go to Settings and tap on Safari.
Touch Clear History and Website Date. This will display a message stating that this will clear your web browsing history, cookies, and other information. Touch Clear to confirm.
Clear browser cookies from mobile on iOS
Open the Chrome browser and touch the three dot icon in the lower right corner and then select Settings.
Now click on Privacy and then Clear Browsing Data. Check the Cookies and Site Data options and uncheck the other options.
Now click on Clear Browsing Data and then Done.
This way you can determine what information will be deleted from your browser. You should also check the Cashed Images and Files option to clear the files and images cache.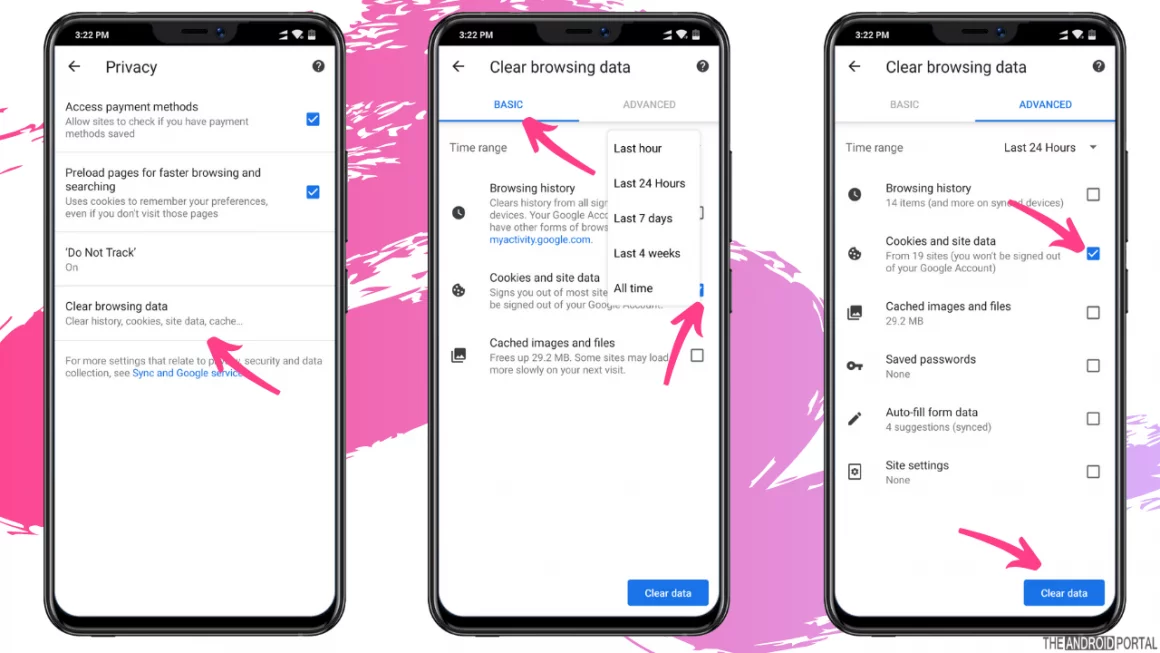 Clear browser cookies from mobile on Android
Open the Chrome browser on your Android phone or tablet. Select the More option to the right of the address bar.
Click on Settings.
Select Privacy and then Clear Browsing Data.
Select All Time to clear everything in the browser. If you want to delete them for a certain period of time, select the period of your choice.
Check Cookies, Media License and Site Data.
Now select Clear Data and touch Clear.
Clear cookies in Firefox mobile browser
Mozilla prioritizes privacy in its mobile version of the browser, blocking cookies that track your Internet access by default, but Firefox allows first-person cookies to work. This cookie allows website owners to collect analytical information and also save your language settings. If you also want to delete this cookie, you must do the following:
On iOS:
Launch the Firefox browser and click on the three horizontal dots icon in the lower right corner and select Settings from there.
Scroll down to the Privacy section. From there, select the Data Management option.
Now tap on the Clear Private Data option. A clearing warning is displayed for all parts of the browser that you must click OK. It should be noted that this will clear your browsing history from other devices synchronized with your Firefox browser.
On Android:
From the Menu section, select Settings.
Touch Privacy in the settings section.
Now click Clear Now to display a window.
Now select Clear Data.
Prioritize privacy in Opera browser
There is another privacy option that protects your information and blocks ads.
To delete cookies in Opera, launch the browser on your iPhone or Android device and click on the Opera icon in the lower right corner.
Select the Settings option to display a new window. Scroll down and tap Clear Browsing Data. In this section you have the option to delete cookies and site information. You can also delete your web browsing history and even change your site settings.
Select Cookies and Site Data to delete all Them in your browser.
You will now see the new Clear Browser Data option. Click on Clear.