Firefly Artificial Intelligence Has Been Added To Adobe Photoshop + Video
Adobe Added Firefly Artificial Intelligence To The Photoshop Application. This Is The First Time That Artificial Intelligence Joins Image Editing Programs.
Earlier this year, Adobe unveiled a test version of its Firefly artificial intelligence system. Yesterday, this company officially announced that it had added Firefox to the Photoshop software. This is the beginning of integrating artificial intelligence into the Creative Cloud cloud service.
While the experimental Firefly AI system focuses on creating images and text effects, it also offers the ability to repaint vector images through an option called "Generative Fill." Starting today, Firefly artificial intelligence will be added to all Adobe Creative Cloud applications, starting with Photoshop.
In a statement released today, Adobe says:
Today, Adobe unveiled Generative Fill in Photoshop, which adds Firefly's artificial intelligence creation capabilities directly into your design workspace. This new feature is the first assistive tool in creative and design workspaces that provides users with a magical new way to add, expand, or remove content from images within seconds using a text command.

This test launch is the first among Creative Cloud applications to start with Photoshop. Soon, Firefox AI will be deeply integrated with all Creative Cloud, Document Cloud, and Experience Cloud applications, as well as Adobe Express.
Ashley Steele, vice president of digital media at Adobe, believes that this new feature in Photoshop will allow customers to turn their imaginations into reality quickly.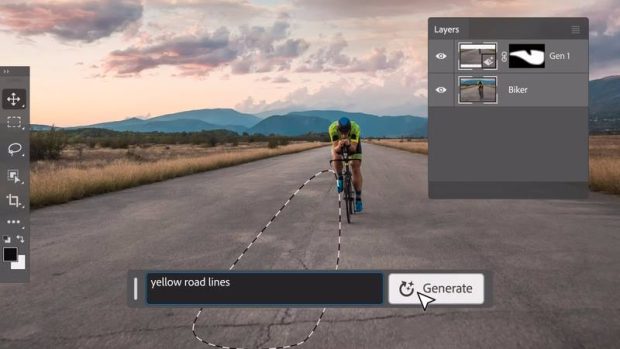 Of course, Adobe has put restrictions on Firefox to ensure no user violates copyright laws.
This option currently identifies hundreds of millions of legal images within Adobe Stock. It is unclear whether users can use this feature on their images.