Familiarity with Photoshop software along with the introduction of its applications and history
I want to make a photo in Photoshop, do you have a Photoshop software for mobile? And you must have heard such questions in your daily life. 
Using the word Photoshop instead of editing shows the high impact of this software in our lives. In this post, I want to introduce you a little more to Photoshop software, explain some of its uses and tell you a brief history of it.
According to Wikipedia, "Photoshop is a graphics processor developed by Adobe and used to create, compose, edit, reconstruct, or transform" images "images. This software is used for editing images with many features. 
For example, suppose you want to change the overall color of a photo, or write text on a photo, or retouch a portrait, and… Of course, it's clear that all other software (even phone software) does all this today.
But the reason why everyone refers to photo changes and editing as Photoshop is rooted in the longevity of this software.
A brief history of Photoshop
According to Persian Wikipedia, "Originally born in Photoshop , Michigan, Glenn Knoll was a photography professor who had a personal darkroom in his house. Personal computers were newly invented at the time, and Glenn loved the invention. "Glenn Knoll's children, like their father, had a creative mind, and with a personal computer and a darkroom, they were able to create a bright future for themselves."
In 1988, they created software called Image Pro. After the software was completed, John proposed commercializing it with Thomas. John was marketing at Silicon Valley at the time. Many companies fell in love with their program, but Barney Scan was more enthusiastic than others.
 Eventually, John and Thomas struck a deal with Barney Scan to sell the software under the name Photoshop alongside the company's scanners. "In 1988, John showed a preview of the program at Adobe, and this was the beginning of Adobe's introduction of Photoshop."
Photoshop software applications
The truth is that in our country, this application software is not used as it should be. Perhaps the main use of Photoshop is to retouch or create fun images of people or poster design (in Iran). But if we want to speak scientifically and in the field of graphics, we must say that "everyone who deals with computer graphics, somehow needs this software. 
Photoshop is a tool for everyone who works with fixed and even animated graphics on their computer. Graphic designers, publishers of books and magazines, printing houses, advertising companies, site designers, photographers, art painters, software designers, animators and…. They need Photoshop. 
"Photoshop is not a software in today's age of technology, it is an industry."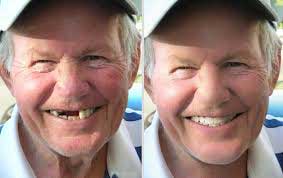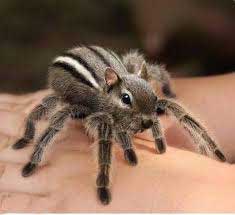 Although Photoshop was originally designed to edit photos for printing on paper, due to the variety of tools it provides, Photoshop is increasingly being used to produce and edit photos in digital formats (especially for web use). . Photoshop also has a strong connection with other Adobe software for editing and creating animations and CDs. 
Files in Photoshop's proprietary format can be exported to other software such as Adobe Imagery, Adobe Illustrator, Adobe Premiere, Adobe After Effects and Adobe Encore DVD, and vice versa, imported into Photoshop. 
For example, Photoshop CS (version 9) supports the creation of menus and buttons for DVDs (later used in Adobe Anchor DVD software).