Everything about Istanbul; Things to know before traveling to Istanbul
It does not matter what the season is or where you are from; Istanbul always has its fans and lovers. The fusion of tradition and modernity is what has attracted the streets of Istanbul. 
Are you planning to travel to Istanbul? Join us to review useful information about this city together.
Turkey and Istanbul, an ancient land in the heart of Eurasia
The seventh century BC is the beginning of Turkish history . It was originally a colony of ancient Greece and eventually became part of the Byzantine Empire through historical processes.
You must be aware of the history of the Ottoman rule and its enmities with Iran. The Ottoman Muslim Empire never got along with its southern neighbor. Probably the days when Iran and the Ottomans were at war with each other, they never thought that one day the volume of passenger and tourist exchanges between the two countries would reach this level! The truth is that history is a scene of wonders!
If you are looking for a travel guide to Istanbul , stay tuned.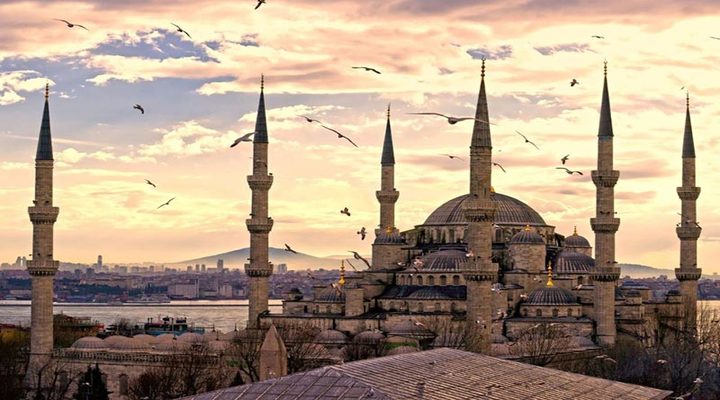 Why Istanbul?
Istanbul is one of the most popular tourist destinations in the world and of course in Iran. Since popularity is not accidental, we have examined the reason for this. At the top of the list of reasons for Istanbul's popularity is the special cultural feature of this city. Istanbul is a city that traditionally blends tradition and modernity.
Cobbled streets and narrow alleys with small shops and kind people along with modern and large shopping malls are among the most interesting features of Istanbul. Travel to Istanbul is less expensive than other tourist cities in the world. Its cultural context and oriental traditions are very similar to Iran.
One of the other attractions of Istanbul is its famous and delicious food. Turkish food is close to the taste of us Iranians, and anyone who has the experience of traveling to Istanbul, will surely enjoy the delicious taste of Turkish food .
On the other hand, travel to Istanbul, unlike many countries in the world, does not require a visa. You can travel to Turkey only with a passport. Turkey's proximity to Iran has made it easier to travel to and from the country. In addition to air travel, you can travel to this country by land and a large percentage of travel costs will be reduced.
Istanbul's climate is Mediterranean due to its proximity to the Mediterranean Sea. Istanbul has an average temperature of 24 degrees Celsius in the warmest month and an average of 6 degrees Celsius in the coldest month of the year; Therefore, it is better to choose autumn and spring to travel to Istanbul.
Sights of Istanbul
The sights of Istanbul have a long and long list. This diverse list can satisfy any taste and travel to this city. From historical sites to a variety of entertainment, they are on this list. In the following, we will introduce some of the most famous sights of Istanbul .
Hagia Sophia Mosque
Hagia Sophia is one of the most beautiful and oldest buildings in Istanbul. In fact, it was a church in the distant past built by order of the Byzantine emperor; But after the conquest of Istanbul by the Muslims and the formation of the Ottoman government, it changed its use to a mosque. The unique and amazing architecture of this mosque will delight every viewer. On the other hand, its location in the city center and easy access to it are the positive features of this historical monument. If you are a fan of historical monuments, do not miss the Hagia Sophia Mosque.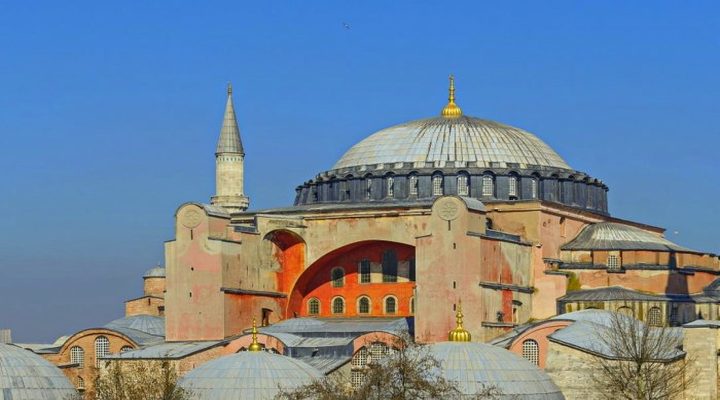 Galata Tower
Another attraction of Istanbul that should not be missed is the Galata Tower. Galata Tower is seven centuries old. This tower is one of the most important symbols of Istanbul. The 360-degree view of Istanbul from the top of this conical tower is one of the most enjoyable travel experiences for Istanbul travelers.
Topkapi Palace
Palaces that used to be the seat of rule of kings are always considered to be one of the most spectacular tourist attractions of a city. Istanbul Topkapi Palace is one of the must-see palaces for every tourist! The palace was built in the middle of the 15th century by order of Sultan Muhammad II and was considered the headquarters of the Ottoman sultans.
But Topkapi became a museum for the public at the behest of Ataturk in the mid-second decade of the twentieth century. Seeing the gates of this palace, the halls and the old and unique objects that are kept in its museum, will bring you a pleasant experience of watching Turkish culture.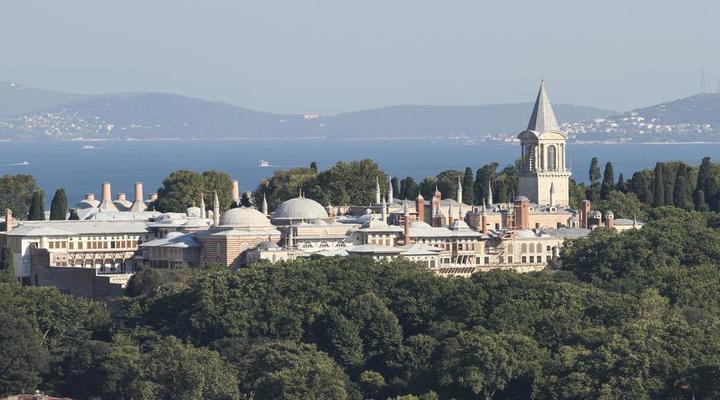 Blue Mosque
Another famous sight of Istanbul is the Blue Mosque. This mosque, like other famous buildings in Turkey, was built during the Ottoman Empire. The interesting and unique architecture of this mosque and its decorations have distinguished this building from other similar buildings. This mosque is still active and religious ceremonies and congregational prayers are held there. The important thing about this mosque is that non-Muslims are restricted from entering this mosque and they cannot pass through its entrance.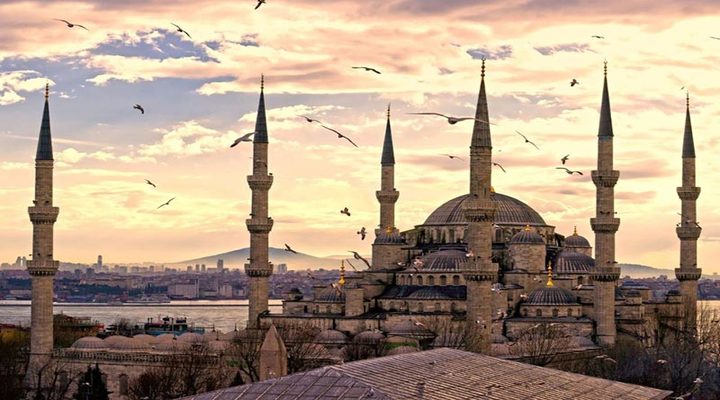 Miniature Park
One of the most interesting initiatives of the Turkish government to attract tourists is the construction of a miniature park. This model park has about 100 tourist attractions in Turkey. If you are hesitant to choose the monuments and tourist attractions of Turkey and even seeing their photos can not influence your decision, be sure to visit the Miniature Park in the first days of your trip to Turkey. Watching replicas of famous Turkish buildings, which are made with a complete artist, can make your decision much easier.
Esteghlal Street
Esteghlal Street is the ideal place for Istanbul for those who love to watch people and their lifestyle while traveling. The cobbled streets, small and large shops, cafes and people who come and go make Esteghlal Street a full-fledged shrinking model of Turkish culture. This street is one of the most famous streets in Turkey and is one of the most popular places for tourists.
By going to Esteghlal Street, you have the opportunity to visit the most famous square of Istanbul, Taksim Square.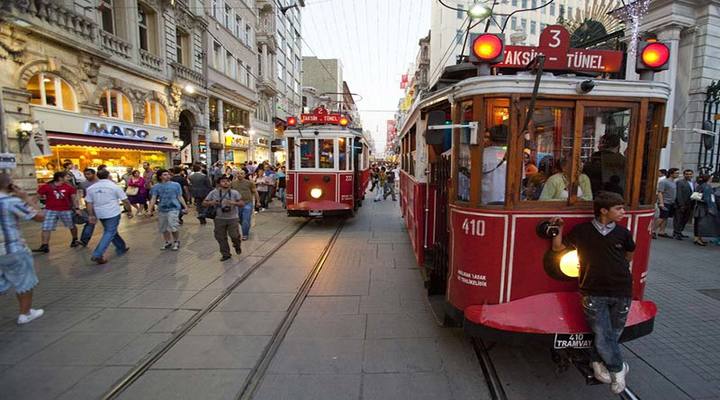 Bosphorus Strait
The Bosphorus Strait, the bridge between East and West, is one of Turkey's most unique natural landscapes. This strait, 30 km long and 700 m wide, connects the Black and Marmara Seas. Pleasure boat tours to see all parts of the Bosphorus Strait have many fans among tourists. On the other hand, 3 bridges over the Bosphorus Strait have created very beautiful landscapes and are considered an attractive subject for photography. The Bosphorus Bridge or Bogaz Bridge, Sultan Mohammad Fateh Bridge and Yavuz Sultan Salim Bridge are the names of these three famous bridges of the Bosphorus Strait.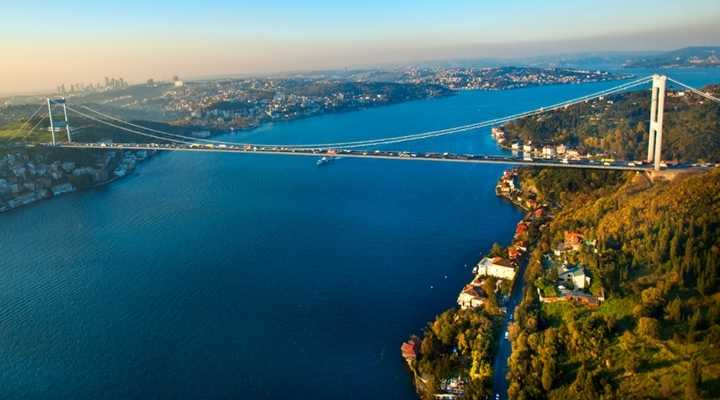 What to eat?
If you are in the belly, Istanbul is your paradise. Istanbul attracts the attention of every traveler with an oriental taste with its delicious and hearty food. The most famous Turkish dishes are Dener Kebab, Eskandar Kebab, Lemhjun, Pide, Delmeh, Echli, Meatballs and Kempir. Famous Turkish desserts that definitely represent your presence. From the most famous Turkish desserts, namely baklava to kunufa, kadaif and mahalbi, they are all among the most popular dishes in this region. If you travel to Turkey, be sure to try these delicious desserts.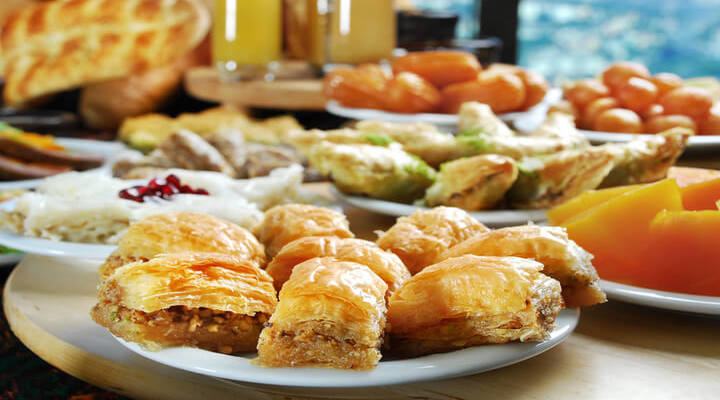 Travel expenses to Istanbul
The range of accommodation and welfare facilities in Istanbul is very wide and diverse. You can manage your expenses depending on your budget. Normally, a trip with an average length of 3 nights and 4 days in Istanbul will cost you between 2 and 9 million tomans. You can calculate and manage your expenses by choosing different ways to travel to this country, from plane to car or choosing different tours.
What is your experience of traveling to Istanbul? Have you ever traveled to this beautiful historic city? We'd love to hear from you if you have any experience visiting the city's attractions or managing expenses.