Basics of Digital Marketing – Digital Marketing Basics Terms
Digital marketing is one of the new professions that business owners are using these days for smart business. Given that companies are often digitalized and trying to have a strong presence on the Internet, then you have to join this movement.
In this way, you need basic phrases and skills to grow digital marketing, some of which we have tried to mention here.
PPC, or Pay Per Click, is a model of digital marketing in which advertisers pay for each click on an ad.
It is the amount that the advertiser pays to the search engine when the text is clicked, after the user searches for the word and is guided by a specific keyword.
Evaluate and improve the performance of ppc marketing campaigns, which is an important part of search engine advertising
An important part of search engine marketing competition. Choosing the right number of keywords will generate traffic to your business.
Proposal management tools
It is an integral part of the Adorza process. Having a rich and relevant list of keywords for bidding and monitoring and setting up a keyword campaign is a big help in using AdWords.
Words that lead to a significant number of conversions. Identifying these words pays off in investing in digital marketing.
The method of presenting different content or advertisements to the user is based on his geographical location.
The process of optimizing web pages and their content is based on what users say when they search for content on your website.
A list of web pages that are easily searchable on Google and other search engines.
In addition to the long keyword, it is necessary to have a popular and highly searched keyword. These types of words increase search rankings.
The process of exploring the Internet for information using a search engine.
Ads that are related to the content of the page. In traditional advertising, automated advertising systems display site content based on keywords.
A news sharing social network that allows users to post, comment and vote for content from around the web.
Now that you are familiar with the words, let's move on to the rest:
Does your business need digital marketing?
77.6% of small businesses use social media in their marketing strategy. All entrepreneurs use digital marketing to build an effective business presence. If you do not change over time, you will lose potential customers.
Digital marketing attracts customers in different ways. Click marketing, on the other hand, uses paid advertising to engage your audience. There are several ways to reach more audiences and your brand will be better known. It will help you a lot in getting acquainted with the basics of digital marketing .
Performance Tracking: Using online analytics tools that are readily available, you can track how your marketing is performing in real time. Unlike traditional forms where you have to wait weeks for the results to come out, using digital marketing you can figure out which aspects of your marketing strategy need to change. In addition, marketing and budget campaigns will be under your control.
Target your audience effectively Can you target your audience in traditional ways based on gender, language and location? Try to be ahead of the competition to increase sales.
The Basics of Successful Digital Marketing
Consider the following principles:
Your website is the face of your business. Its structure, color, design and even its writing (content) affect how the audience perceives the brand. In addition to the overall theme of your business, your site should reflect the style and personality of the brand . Take your website seriously.
Responsive website: In addition to the right beauty and structure, the site should have the right combination of design and function. A beautiful website that takes more than 10 seconds to load is not acceptable. Also, if the website looks cheap and low quality, it will question your business reputation. According to a survey, 48% of online visitors rate a company's reputation based on site design, and 94% of people reject a company just because of its inappropriate design.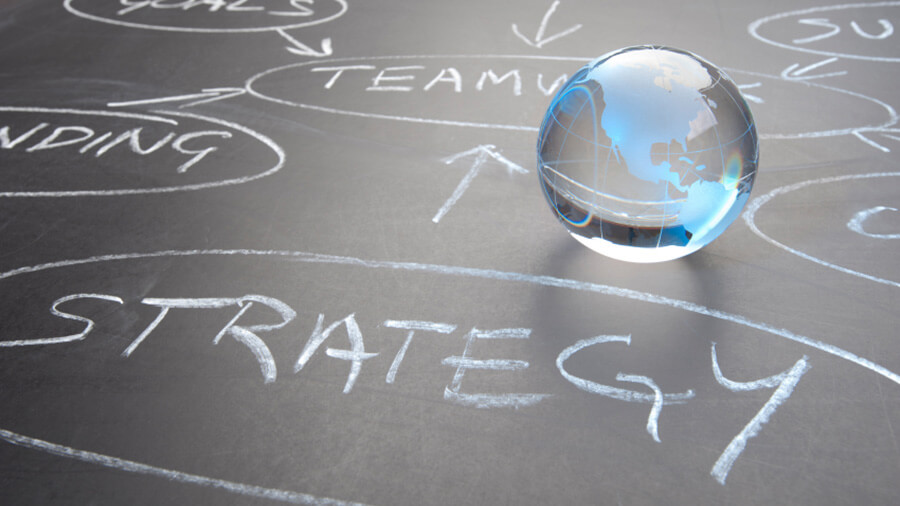 The website should come up fast. 53% of users go to the back button if they are not attracted after 3 seconds. The website must be secure. Which is an important factor in ranking a website. The website should be optimized and functional on mobile as well. Today, most users visit the site using their smartphones.
A website should be designed so that users can easily explore it. Do not forget to label the customer to meet his needs. Home page about product / service, service list, about us, blog and contact information are the sections that every site should have.
Constantly check the design and construction of the site. Search engines change their algorithms frequently and their design trends are constantly evolving, so to have great performance, you need to keep your website up to date.
 SEO
After designing, all that remains is for the target audience to find the site, and this is the responsibility of search engine optimization . 81.% of shoppers do online research before making big purchases. A potential customer who is looking for a product or service online will first search for it on Google. So optimize your site for millions of search engine results.
Appropriate keywords:
Research your industry and find the keywords that define your business. The keywords used determine how Google and other search engines rank the website.
Use keywords in title tags and meta descriptions
When you open an Internet browser, the text you see at the top of the dialog box is a title tag with links that appear in search engines and people click on it. Title tags (H1 H .H6) are used to structure the content of a web page.
Include keywords in website content and blog posts
As mentioned earlier, search engines use keywords to identify the relevance of a web page. Use keywords related to your profession and their combinations in any content you publish on your website. But keep the size, otherwise your site will be known as spam and you will be penalized.
Social media ads
Advertising on social media means using more social media platforms to advertise and sell products / services. If you want to master the basics of digital marketing, start with social media.
What social media use?
Facebook: A great way to connect with potential customers.
Instagram: The best way to visually express your business. This platform offers various tools for communicating with the audience. With 500 million monthly active users, Instagram has a lot of room for growth.
Social media management
Allows you to manage all your social profiles (Facebook, Instagram, Twitter, etc.) together in one collection. Also better manage your inbound and outbound online interactions.
Conclusion:
This article tries to teach you the basics of digital marketing strategy and the basics of digital marketing . However, this science is constantly changing and growing. So, considering the multifaceted nature of this field of work, try to get help from experienced and skilled experts in the fields of digital marketing, SEO, click advertising, social networks, email marketing, etc.