24 Things To Do Before The New Year Arrives
There is nothing left for the beginning of the new year and most people try to finish what they have not done in the last days of the year and prepare themselves for a new beginning.
 The last days of the year are exciting and attractive and, of course, full of worries. Before the new year begins, it is good to do a few things, throw away some things and get ready for the start of the new year. 
In this article, we will talk about 24 things you need to do before the New Year.
We all want to start the new year safely, with less worries and with more discipline and motivation . Some of our old customs have been formed on this basis; For example , moving house in the last days of the year, to start the new year in a clean and tidy house and to clean and tidy up the pollution and clutter of the previous year.
1. Housecleaning
Moving house is one of our old traditions. On the last days of the year, families clean the basement of the house together: from cleaning the windows and cleaning the windows to tidying up closets and cabinets and places we spend less time cleaning throughout the year. Cleaning your living environment allows you to focus more and experience a more orderly life.
2. Focus on completing part-time projects
You must have started projects during your life last year that you were very excited about in the first days, but after a few days, your excitement subsided and you gave it up altogether. The last days and months of the year are a good opportunity to complete part-time work.
Some of these incomplete tasks create additional psychological burden and 
stress
 for us. When you finish them, you enter the new year with more ease and lightness.
3. Discard and forgive extra items
We all have a whole host of extras, many of which we no longer use while still being safe and usable. Take a tour of the house and donate from the closet, drawers, storage and any items you do not need and are safe. You can do this with the help of charities that work in this field. You can even put them up for sale on the internet and related apps.
Doing so will leave your home alone and someone else who needs it will use it.
4. Cooking food with ingredients in the kitchen
Make a list of the foods you have in the fridge: the vegetable packages that remain at the bottom of the freezer drawer, the meat packages that are missing under the other packages, and so on. Take a look at cabinets and find older beans and groceries.
After making a list of foods in the kitchen, make a meal plan that uses the same ingredients. By doing this, you use the leftovers in the kitchen and do not leave time for shopping in the last days of the year. By doing this, you will save on end-of-year expenses and use materials that have been left in the kitchen for a long time.
5. Call old friends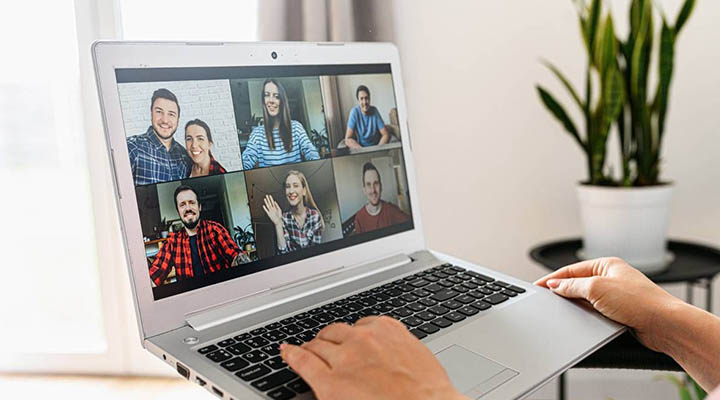 If you have friends and acquaintances who have not had the opportunity to contact him in the last year or even a few years, these days are a good time to contact him, email him and somehow renew your relationship. Most of us are not thoughtless and unfeeling people; But sometimes the worries of life make us forget to look after our loved ones.
6. Delete extra emails and files
Just like a house, sometimes computers and phones need a general review. Delete files that you do not use. Check your email and delete extra emails as well. This will increase your focus.
7. going to the doctor
It is not bad to see a doctor and get tested in the last days of the year. With an annual checkup , you will discover and treat physical problems sooner than they can damage your health.
8. See a dentist
How often should you see a dentist to have healthy teeth? The sooner you get your teeth whitened, the less you pay and the more you save your healthy teeth from decay.
9. Consider short-term goals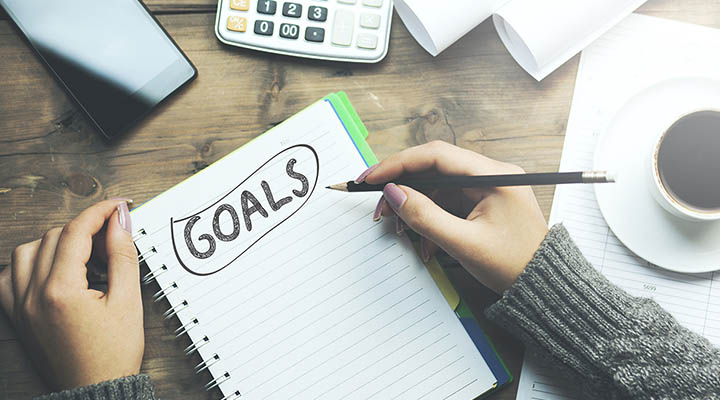 We usually plan for the new year at the end of the year and set goals to work towards in the new year. Planning and goal setting is a good thing; But we usually make a big mistake in setting goals: we set ambitious and unattainable goals!
This year, try to set short-term and realistic goals for the new year; For example , determine how much weight you lose based on your lifestyle and physical condition. Rest assured that you will be more successful in achieving short-term and realistic goals. Although big goals seem more appealing on paper, they are not usually achieved.
10. Holding a party at the end of the year
One of the things you can do before the New Year is to have a party and enjoy being together. You can even help each other with household chores. Things get done faster and better when done collaboratively.
In the event of an outbreak of coronavirus and quarantine, it is better to try virtual courses or to visit your friends and loved ones in the open air and in accordance with health protocols.
11. Update your resume
You never know what awaits you. It may not be a bad idea to review your resume in the last days of the year and supplement it with new experiences you have gained. This opportunity allows you to review the past year and discover your successes.
12. Car care
Many people drive to the heart of the road and travel during the New Year holidays. Even these days, when, despite quarantine conditions and traffic bans, intercity travel by private car is not possible, the last days of the year are a good time to inspect your car, clean it, tidy up its trunk, change its oil, and Do things like this. With this care, you have both reached for the car and if your car wants to go for a walk or a trip, your car is ready.
13. Start a new sports program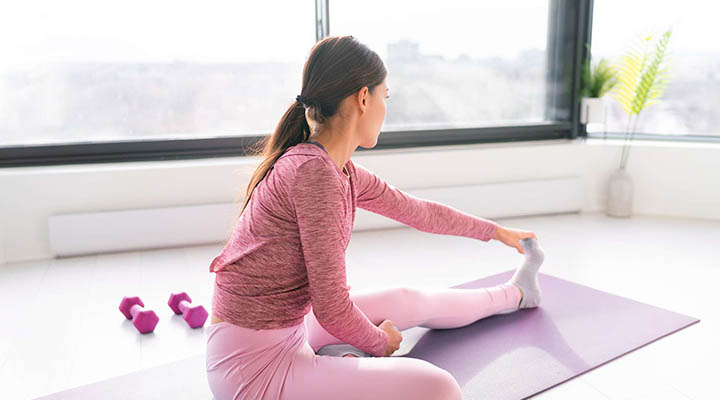 Many people set out to start exercising on New Year's Eve or after the holidays. Why not start now? Do not wait for Saturday, the first of the year, after the holidays, the date of Rand and.. Start now and make an exercise program for yourself.
If you are into sports, consider a new program; For example, change the type of training or even change the club and coach and create variety in your life plan.
14. Write a monthly meal plan
Writing a plan to make delicious food helps you shop consciously and avoid confusion. For the first month of the year, write a plan and specify what foods you are going to cook and what ingredients you need. Keep doing this throughout the new year.
15. Home repairs and alterations
One of the things we usually do in our homes is make small changes to improve the look of our home. Sometimes these changes become necessary and part of the house needs major repairs. If you are planning to renovate or modify a part of your home, or even if you have started these projects, the last days of the year are the best time to finish the projects and welcome the new year with tidy and new homes. Do not postpone this year's part-time work to next year.
16. Review contracts and subscriptions
Examine the contracts you have for different services (for example, Internet services). If necessary, change it and get a new design or renew the previous design. If you subscribe to a newspaper or magazine but do not read it, unsubscribe. Not only does this streamline your life but it also saves you money.
17. One day offline
Be offline for a full day and put the phone away. Spend the day on outdoor activities, visiting friends and acquaintances, shopping and sightseeing. Of course, apart from the last days of the year, it is not bad during the year to sometimes distance yourself from the Internet and online space and experience other aspects of life that have faded these days.
---
Things to Avoid Before the New Year




So far in this article we have talked about positive topics; But the new year is an opportunity for everyone to start again. If something is bothering you in your current life, it might not be a bad idea to throw it away for the new year. Just like household items and household pollution, get rid of everything that upsets you, from old, age-old grudges to 

poisonous relationships

 . Here are some things that will make your life more carefree and happier.
---
18. Severance of unilateral relations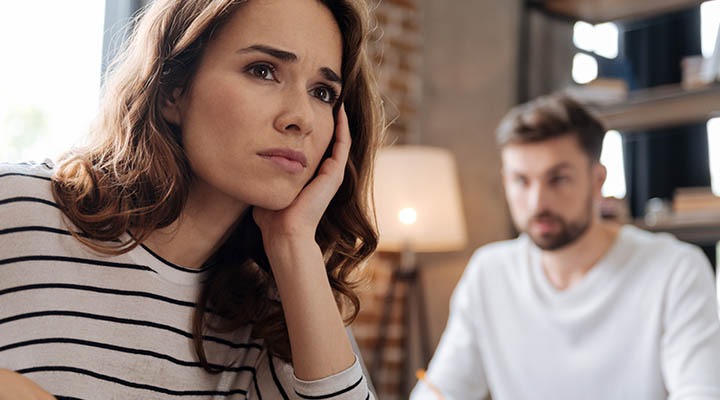 If you have relationships that are destroying your spirit and your life more than they make you grow and be happy, for example, one-sided relationships, put them aside. A relationship in which you always take the initiative for self-sacrifice but no one comes to your aid when you need help, can not be a constructive relationship. Get rid of unhealthy relationships and move on to the new year and healthy and new relationships .
19. Say goodbye to clothes you do not wear
We all have clothes that we do not wear at all for various reasons; For example, clothes that we received as gifts and did not like, clothes that are not our size and…. You can give these clothes to your friends and relatives who are the same size as you. If they are new and healthy, give them to charity for someone else to use. By doing this, both your closet will be empty and you have done good deeds.
20. Do not take care of the equipment of the day
Many people hope that they will keep things for years so that they do not use them during the day. Usually that day will never come. If you have this habit, try to look in closets, pantries and drawers on the last days of the year and throw away or recycle any extra and unused things you have kept.
21. Review the to-do list
Some people are accustomed to making a to-do list; But few succeed in accomplishing them. If you have any of these lists, check them out. Do whatever you write if you can, and set aside the list if you can't.
The next time we want to write a list, it is better to be more realistic and plan as much as we can.
22. Forgive books you do not read
Cultural products are among the things we buy a lot and sometimes do not use more than once or twice. These products may be attractive to your friends and acquaintances. Give extra books you have read to either your friends or the library.
23. Discard old medicines
One of the best things to do is get rid of clutter you do not need.
Remember not to give your medication to anyone and do not prescribe it to someone else.
24. Influencing negative pages and channels on social networks
If you are a member of various social networks and some of their pages and channels do not feel good to you, follow them. Social networks should be a means to healthy communication , fun and entertainment as well as learning. If they are bothering you, it is better not to follow other negative pages and channels.
Eventually
The last days of the year are the best opportunity to prepare, to prepare for the new year, with more energy and motivation and a calmer mind. The things we have mentioned are ideas to make you ready. What do you usually spend the last days of the year doing?