How to present a better and more professional image of ourselves in the workplace – Maybe you are working on your dream job and want to stay where you are forever. 
Maybe you are unhappy and want to get a new job next year. In any case, we all want to be successful in our profession and enjoy our work; So there is no harm in investing in a personal brand and avoiding the mistakes that can make you unprofessional in the workplace. In this article, we are going to review some of these common mistakes so that we can remember them and better avoid repeating them in our work.
Maintaining professional behavior in the short term will improve your working relationships and gain better experience in your work environment; But following the principles of professionalism becomes even more important in the long run, because it becomes the signature and personality of your profession and can help you progress in your job or receive better job offers.
Do not forget that the world is really a small place!
According to Emily Liu, a career counselor and founder of Cultivate, your work experience will always be with you. "What a small world," says Emily. »You have heard. The fact is that the world gets smaller when you work in a particular industry or profession. Most people will experience working for several companies during their career. You should always try to be as recognizable as you should be in your current work environment. "You also need to make sure that your professional credentials and personal brand are recognized by your former co-workers, who may be your future managers and co-workers."
Your former co-workers may be your future managers and co-workers, so their views on your professional behavior are very important.
What mistakes in the workplace make you unprofessional?
Even if you do not decide to change your place of work, it is important to maintain the basic principles of professionalism. Mistakes, however small, can distort the public image of the person in the workplace. Says Heather Monahan, a work environment expert and founder of Boss In Heels: "You will be looked after if it is preserved."
In the following, we will focus more on these common mistakes and unprofessional behaviors.
1. You do not respect your bosses

There is no such thing as an ideal leader, and everyone has a different way of managing their forces. Of course, it is not always the case that your managers or superiors have an innate talent for leadership and have been adequately trained. If so, you may be able to help them get better; Giving clear and direct guidance and feedback (albeit privately) is a gift that experienced managers will appreciate. However, you should not forget that your boss, as the name implies, is your boss. Even if your superior is not someone you want to work for, you still have to respect him. Constant observance of etiquette in the workplace and respect for hierarchy in any situation shows the extent of your professionalism.
Never forget that your boss is the representative of the organization that buys your services. It doesn't matter if you like your boss or not, he is your main customer; So it is better to always treat your bosses like your favorite customer. In this way, you will both improve your career and have a much stronger relationship with your managers.
2. You break down the stairs behind you
It is very important to maintain the satisfaction of your boss or top manager with the quality of your work, even until the last working day. The opinion of a manager or boss about you can be very influential in your career path. They not only decide whether or not you get promoted in your work, but they will be the reference for a survey on the quality of your work for years to come; So as the saying goes, "Do not ruin the steps behind you" and always try to do your best.
3. You are not trying to gain the trust of your bosses
Trying to have a friendly, positive and pleasant relationship with your boss does not mean that you are flattering. In general, it is not right to think of the employer as an enemy and someone who should not be your friend or confidant. This is not only against professional ethics , it will close many doors on you. If you are really friendly and can instill a sense of mutual trust in your boss, good things will happen to you. In this way, you show that working with you is not hard and full of unnecessary friction. This is also true for your colleagues; Mutual trust between group members is the key to progress and success in any field.
4. You do not get feedback from bosses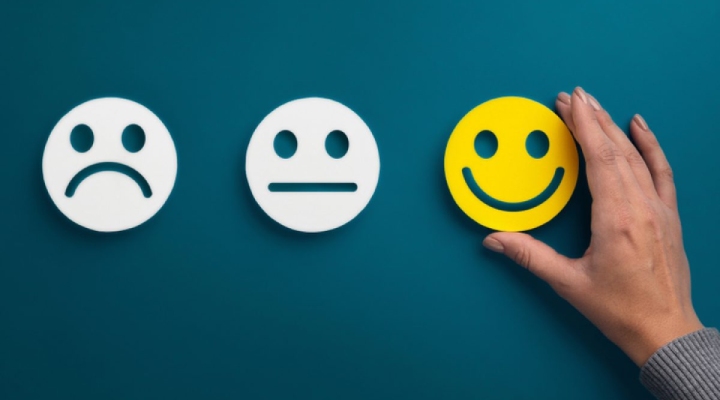 You may be in the lucky minority to have a strong boss or co-worker, but in most cases they will not give you regular feedback on the quality and performance of your work; Therefore, it is better to periodically survey managers and colleagues about your success or failure at work. If you do not know what the problems of your job are from the point of view of your manager or co-workers, how can you try to solve them?
5. You are exaggerating
There is nothing wrong with constantly stating and showing your achievements and the extent of your participation in the progress of the work. If you do not do this yourself, the results of your efforts may simply be overlooked. This will make your impact on the work process less noticeable. Making a list of your accomplishments, especially when evaluating periodic performance , can go a long way in strengthening your professional image. Needless to say, there is a fine line between displaying abilities and magnifying and arrogance that you should never cross. Exaggerating personal accomplishments, introducing others' accomplishments, and magnifying abilities are not characteristics you want to be known for in your work.
There is a fine line between showing off and magnifying and arrogance that you should never cross.
6. You are not kind in judging others
"If you think there is no harm in commenting on your manager or other co-workers, you are sorely mistaken," says Monahan. "No one likes to be known as a strict person who constantly points out the mistakes of others." You will look more professional and trustworthy when you keep your opinions about others to yourself. Also, you never have to worry about what you say about others.
It is a very big mistake for your boss or co-workers to make harsh judgments about their mistakes, shortcomings or personal characteristics. You should never forget that they are human and fallible like you. Forgetting this may affect your work environment and negatively affect your long-term career success. In addition, the harder you work on others, the harder it will be on you. This will make it difficult for everyone.
7. You criticize others in public
It is never a good idea to criticize your boss or co-worker, even without them in front of you. Even if you make these criticisms in front of your close circle of friends, you still make a big mistake. Not only does this show your unfaithfulness, it can also jeopardize your job position and future. It is very unlikely that your boss or co-worker will find out about your career and cause you trouble. In addition, the people who witness your absence think about what you are saying behind their backs!
8. You do not help others to look better
Trying to make your manager or co-worker look better will be of great benefit to you. Forgetting the importance of teamwork and helping to make your co-workers look better can cost you your job. If your boss or co-workers see you as a key element of their career success, they will most likely try not to lose you at any cost. This will allow you to grow and develop with them, while at the same time presenting a professional image of yourself.
9. You compete with everyone
Always trying to be the best at your job is one of the principles of professionalism and one of the requirements for success in any job; But constantly competing with everyone and trying to be better in every field and showing this superiority (especially in front of the crowd) is never a good idea. Working with someone who wants to show that they are the best at everything is not a pleasant experience at all.
Excessively competitive behavior, instead of displaying abilities, shows you to be proud and show off. This may cause irreparable damage to your future career.
10. You burn and you build!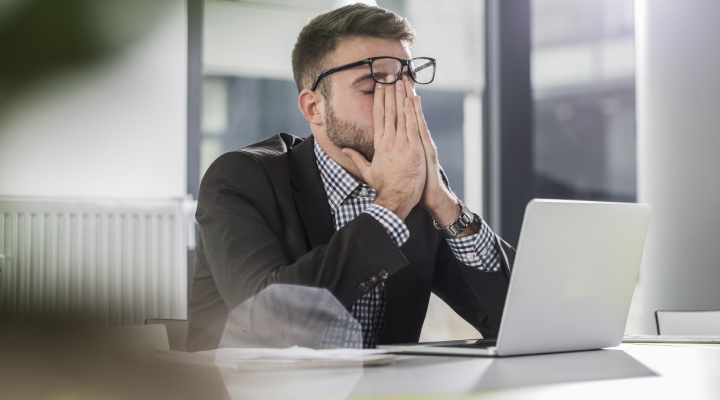 Just like a bad relationship, continuing a long-term job that hurts your boss or co-workers is cruelty to you. This will lower your self- esteem and may lead to an improvement in your career path. If you do not agree with your manager or co-workers or you believe that they do not follow the ethical and professional principles in their work, it is better to think about a new job as soon as possible .
11. You make your desk too crowded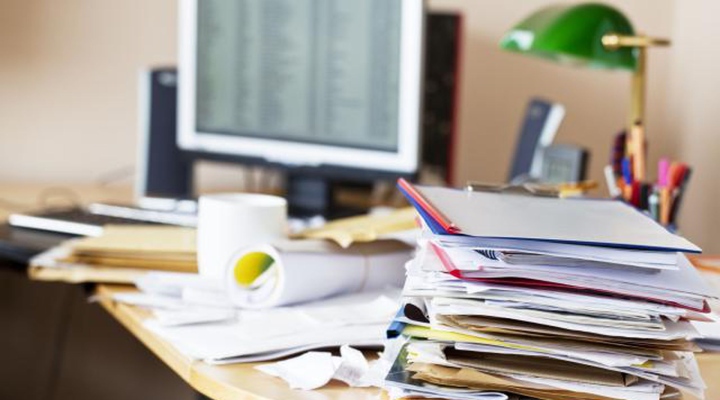 Having a very busy desk means you are not in control of the situation. "Managers rarely trust an employee who does not seem to have control over the situation," Monahan said. The point is , you only need 5 minutes a day to have a clean work environment and look good. All you have to do is arrange the papers, tools, and notes on your desk at the end of office hours each day. Staying on a dirty glass or dish on your desk is extremely distasteful, especially to someone who sees it tomorrow. This has a huge impact on how your co-workers and managers view you.
Having a very busy desk means you are not in control of the situation.
12. You have a misspelling
As we have said, we are all human beings and fallible; Especially in the current era when most of us send dozens of messages and work emails on various topics every day. However, if erroneous messages and spelling mistakes are to become commonplace, you may attract the attention of some of your managers and co-workers. Error business messages and emails sent to people outside the collection distort the image of the company in their minds.
If your correspondence is in English, there are simple ways to avoid embarrassing mistakes. All you have to do is enable the Spell Check option in your browser or get help from special software such as Grammarly. For Persian correspondence with Word software, you can also use the " cleaner " plugin . This plugin helps you to write without typos. Finally, it is better to get used to checking everything again before sending. This way, you can detect and correct mistakes before they become public.
13. You do not prepare minutes for meetings
We all know we need to be ready for big, important meetings. For this reason, we often prepare ourselves for such meetings before the start of such meetings. The important thing in this regard is to do this for all meetings, regardless of their importance and size. Useful business meetings are the cornerstone of a successful organization. Your co-workers and managers expect you to be able to manage the meetings you are responsible for. You can not expect a useful meeting when you come to the meeting without prior preparation.
So please yourself and always appear in business meetings with prior preparation . Your co-workers will appreciate all the effort you put into wasting their time. By doing this, you will not only help them feel useful, you will also look more professional and regular. It also shows the respect you have for your co-workers.
14. You are always complaining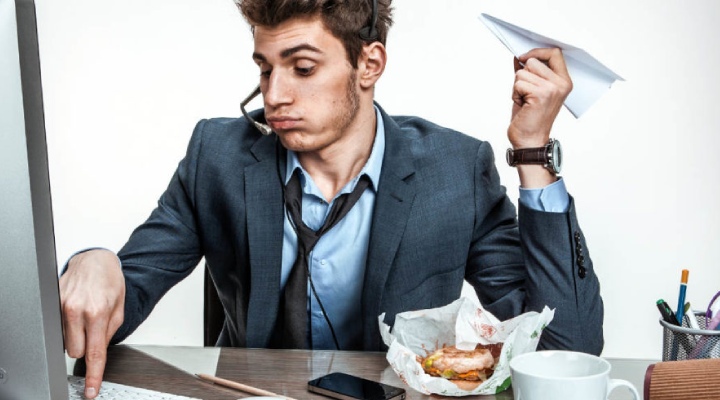 We all have good and bad days and sometimes we may not have the usual capacity. As a result, everyone may sometimes be unhappy or dissatisfied with the situation; But if you spend all day gossiping about your work and complaining about time and space , you will quickly enter a valley of unprofessional behavior. Persistent dissatisfaction, instead of providing effective feedback, calls into question the credibility of your profession. No one likes to hear grunts all the time. This will lower your morale and make you look unprofessional.
If you need to drain negative energy and talk, talk to your co-worker. Another way is to get out and relax by walking . If you really hate your job and there is no way to solve the problem, think of something else. Growling is never a good way to do anything.
15. You have spills
Your behavior in the company's kitchen or dining room has a big impact on how others perceive you. In fact, these non-working behaviors tell others a lot about your true personality. Whether you clean the table and collect the dishes after eating, or whether you are one of those people who leave a lot of dirty dishes for others after leaving the dining table, has a great impact on your co-workers' perception of you. The key to teamwork is to have a good time and help each other get things done faster. When you refill the coffee pot, pick up the dishes from the table, and leave the kitchen cleaner than it once was, you make all your co-workers think about you.
16. You ignore others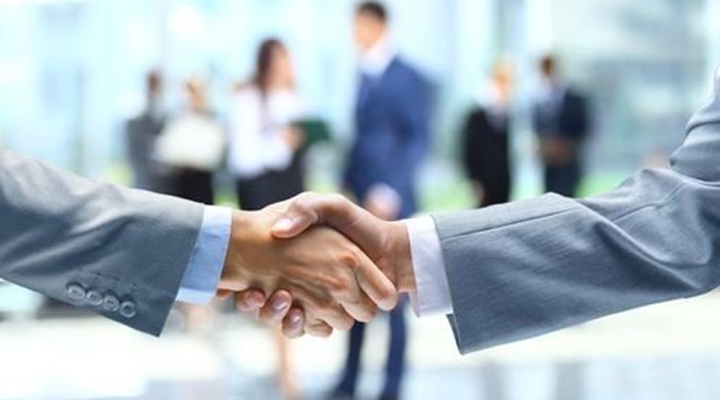 We all have busy days and may have to work with others sometimes without greeting; But constantly ignoring co-workers is not a good habit, because it makes you not be seen as a member of the group. Get in the habit of always recognizing the presence of others when you enter your workplace or face collaboration. A simple and friendly greeting is enough to make a positive impact and you do not have to be friends with everyone. A quality relationship gives your co-workers a sense of belonging to the team and will be very helpful in strengthening your professional credibility as a professional.
17. No thanks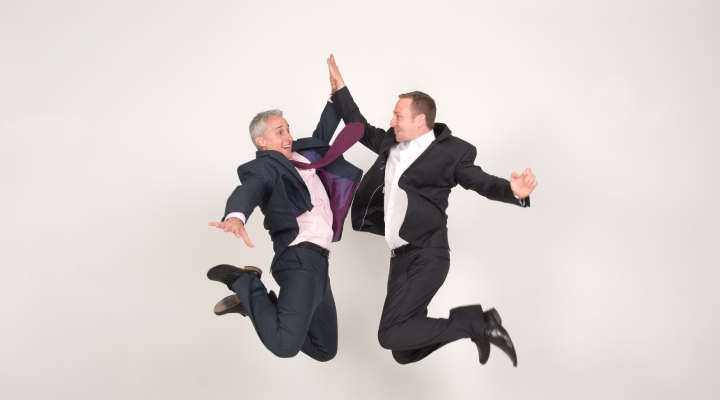 Never forget to thank your managers or co-workers for their help. Although the pressure of work and busyness can sometimes make this important thing forgotten, you should not be considered ungrateful among your managers and co-workers. People remember disrespectful behaviors; So always be grateful for the efforts of others. Show them appreciation . You understand the value of their efforts.
last word
We can all make mistakes, and this is an essential part of our human identity; But small mistakes that can mistakenly create an unprofessional image of you and overshadow all the positive features of your profession should not be repeated. Remember that any time and energy you spend improving your behavior and avoiding such mistakes is a long-term investment in your future success and job satisfaction.