10 Tips for Having a Pleasant But Affordable Autumn Trip
By the end of the summer, many people return to their daily lives after long and short breaks from work and study.
If for some reason you are not able to travel in the summer, there is no reason to necessarily want to wait until next year's Eid or summer.
Autumn can also be an ideal time to travel. Destinations Travel and tourism at home and abroad this season are less crowded than ever, and in addition to being able to relax more memories travel, travel costs will be relatively less.
If you are determined to have a good time for yourself and your loved ones by traveling in this pleasant season, stay tuned for the rest of this article.
We want to talk about tips that will make your trip more affordable and less expensive.
10 tips to reduce travel costs
1. Find an alternative to staying at a hotel
Choosing a place to stay in the city or country you are traveling to plays a big role in your overall travel expenses. If you feel that booking a hotel is too expensive for you, look for an alternative. For example, you can rent a small suite for a few nights or get a room in an inn.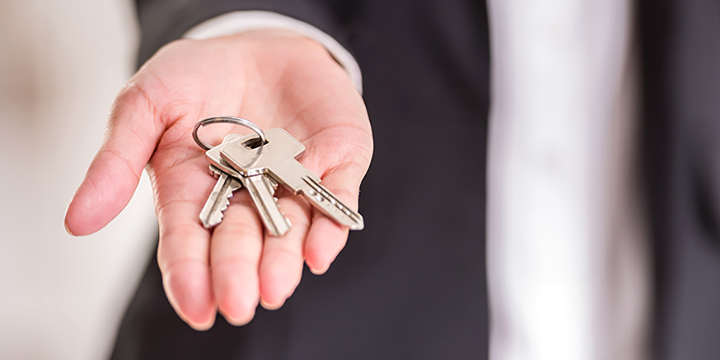 Those who plan to travel abroad can greatly reduce the cost of accommodation by moving house with someone from the destination country. The procedure is that you first register on one of the reputable websites related to this work; Then you will find someone from the destination country who intends to travel to Iran and you will communicate with him through the website. 
This method requires a bit of planning and patience, and you will have to pay a small fee for membership in the mentioned websites (annual subscription).
2. Save on food and feed costs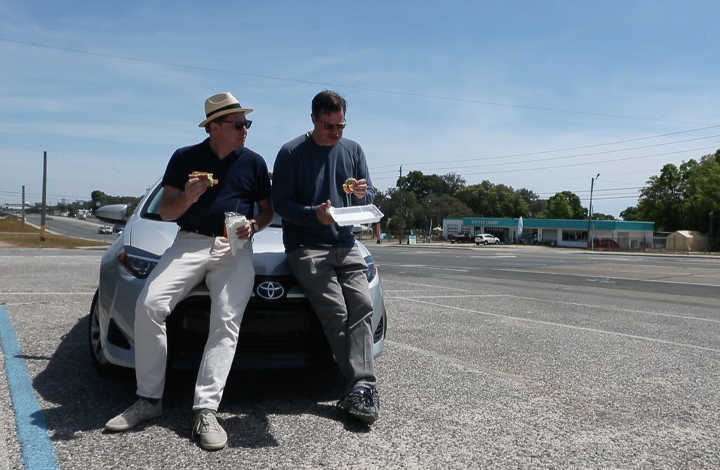 When you travel for a vacation, if you want to have all the meals in restaurants, you simply lose control of your expenses. To avoid this problem, try to book a hotel that will provide you with at least one free breakfast. Also, you can think of a place that has a kitchen to cook for yourself.
If you are not able to do this, you do not have to go to a restaurant; With simple snacks such as a few loaves of bread, canned food, eggs, potatoes, cheese and fruit, you can have a brief breakfast or lunch for a few days. For example, you can use travel stoves to heat food; You can also grill potatoes, sausages or meat (red, chicken, fish) and serve it as a delicious meal.
Another solution is to use cheaper food, fast food and sandwich stalls. Only if you use these foods, look for a place that is fully hygienic.
In some restaurants, lunch is cheaper than dinner. If you plan to eat at a restaurant, limit it to just one meal as much as possible.
3. Beware of hidden costs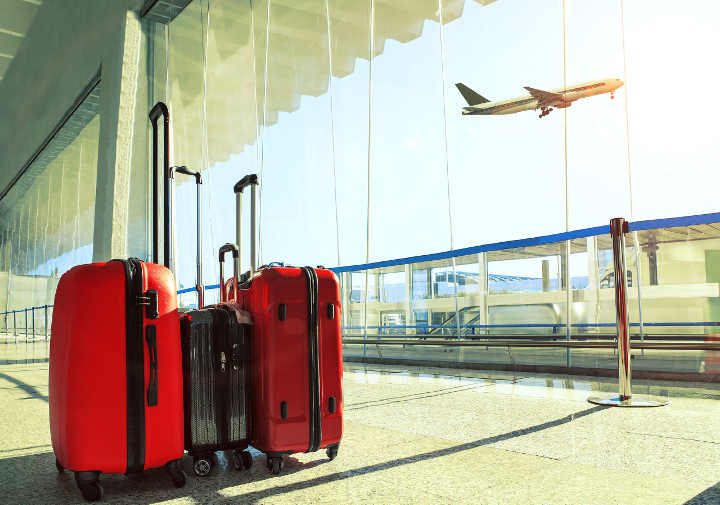 The first point is that it is not necessary to travel by plane. If your destination is getting cheaper by land or sea, try one of these methods. In addition, you may be able to travel by car, which is often much cheaper and, of course, enjoyable. However, if you choose to use airplanes to travel, you need to know a few things to reduce some of the hidden costs of your trip. In this section, we have explained some of them.
Before buying a ticket and choosing an airline, find out their shipping costs. Normally, you are allowed to carry about 5 to 7 kg of hand luggage and up to 40 kg or more. The surcharge is usually 1% of the total ticket price per kilogram.
If you are going to carry a lot of cargo, choose a company that charges less for extra cargo; Otherwise, you pay a considerable fee for shipping without realizing it.
The same is true for hotels staying in the destination country or city. Before booking a hotel, thoroughly research additional prices and costs such as parking, Wi-Fi internet and breakfast and choose the most affordable option.
4. Reasonable choice of travel destinations
Now that you are paying for travel, you may be tempted to visit several different cities. This is not necessarily the smartest choice.
There are two main drawbacks to this: first, because of the limited time, you will be in a hurry to try to reach all the intended destinations, and you will lose some peace of mind; In addition to this, additional costs for train tickets, planes, car fuel and… will be added to your total travel expenses.
This is while a considerable amount of your travel time is wasted on the roads.
It is better to be content with one or two destinations so that you can enjoy your trip in peace. If you want to visit several cities, make a plan from now on so that your options are in each other's way and you do not have to be far from the main route to visit them.
5. Be careful when saving money
We plan to make your trip as affordable as possible; But if you overspend on these savings, you may have to pay more elsewhere.
For example, you might benefit by booking last-minute empty seats; On the other hand, when you arrive at your destination, you will have to pay a considerable fee for the hotel where you are staying, because you have not already booked.
If you have not paid for travel insurance, God forbid, if an accident occurs during the trip, you will have to pay a heavy price for medical services and.. This problem wastes all previous savings.
6. The importance of changeable and flexible decisions
The more flexible and flexible your decisions are, the more likely it is that travel will be cost-effective and cost- effective .
This is especially true of the dates and times you choose for your trip, as well as the choice of airports of origin and destination.
For example, if you are willing to set your flight time at 6:30 in the morning, which is usually more private, or choose Tuesday or Wednesday instead of holidays, you will have a significant impact on reducing ticket costs.
This flexibility also applies to deciding where to stay in your destination city or country. Whenever possible you should have all four of these components in place for launch to maximize profits.
7. Register to find out about the reduction of plane ticket prices
If you are planning to travel to a foreign country, register on the website of your desired airline to be informed if the price of your desired ticket decreases.
Currently, the situation is such that it is not possible to predict a specific day or hour for this reduction in prices; That is, it can happen at any time. So it is better to be aware of this issue as soon as possible.
We must not forget that these prices go up and down in a regular process; So if you act fast with falling prices, you can save money.
8. Plan your trip in advance
If you want to have an affordable trip, it is better to plan your trip instead of making sudden decisions in advance.
In addition to booking for popular tourist attractions right now , you will also have to pay less than those who arrive later.
If you are planning to travel to the inner cities of Iran, plan 2 to 4 weeks before the trip. If you are planning to travel abroad, ideally it is better to plan for it 3 to 4 months before the trip. This will make your tickets and accommodations cheaper sooner rather than later.
Suppose you want to book a ticket from the second half of September to the beginning of October if you are planning to spend your vacation in European countries. In this case, the cost of your ticket to cities such as Paris, Rome or Munich will be reduced by about 40%.
Of course, all this while you are not in a hurry and can travel in late autumn or early winter. Otherwise, it is better to think about reducing the costs of other sectors.
9. Buy two one-way tickets instead of one
This is another cost management solution; Of course, this applies to some airlines. Studies show that flying to some cities and countries with two one-way tickets can cost you up to 22% less than one two-way ticket.
10. Travel to dream European cities in the fall
If you have always dreamed of seeing the Eiffel Tower up close or walking the streets of London at night and stepping back due to the staggering cost of traveling to these cities, now is the best time to take action. With the arrival of autumn, the number of tourists in some European cities such as Paris and London will decrease significantly. Officials in these cities also reduce costs to attract foreign travelers.
Some affordable offers for domestic and international travel in the fall
In this section of the article, we briefly introduce a number of domestic cities and foreign countries that travel to them in the fall, in terms of costs compared to other seasons.
1. Sri Lanka
With the growing popularity of Southeast Asia and India, we often overlook lesser-known countries, such as Sri Lanka; However, with an autumn trip to this country, in addition to having a good time for yourself and your loved ones, you can go on an affordable trip.
The whole country is full of beautiful scenery. To visit them, you can both walk to the desired destination or use cheap domestic trains. Another way is to join small mountaineering groups in this country: accompanying them will give you the opportunity to visit different parts of the country, in addition to being very economical in terms of costs. The last point that makes travel to this country affordable in the fall season is the reasonable price of the hotel as well as the new policies of the government to reduce the ticket price of foreign flights.
2. Cambodia
In the past, cheap Cambodia was the most expensive travel destination in Southeast Asia. Travel to Cambodia is not as cheap today as it used to be; But still, compared to neighboring countries like Thailand, it is a great and affordable choice for those who plan to spend two or three weeks in a foreign country. Beautiful beaches and dense forests are among the natural tourist attractions of this country.
3. Eastern European countries
It refers to the countries that were still under its control before the collapse of the Soviet Union. Just step away from the glittering countries of western and central Europe and enter countries whose currency is not the euro: countries such as the Czech Republic, Hungary, Romania, Bulgaria, Slovakia, Albania and Georgia. In these countries, you do not pay more than $ 10 a day to rent a room with breakfast. Eastern European countries are also very affordable in terms of food prices and public transport services.
4. Affordable trip to Kish in autumn
As you can probably guess, by the end of the holiday, a trip to the popular islands of Kish and Qeshm in the fall is somewhat tumultuous. Due to this, many domestic tours and active tourism in these areas offer more affordable offers for travelers. You can take advantage of these discounts by searching the relevant sites and getting information about last minute tours. Another thing that makes a trip to Kish in the fall an ideal choice is its mild and temperate climate in the fall and the festivals held by various centers. All these points can play a role in making a memorable trip.
5. Travel to desert areas and northern Iran in autumn
This is another affordable option that you have in store for your fall travel. By traveling to the forests and hills of northern Iran in the fall, you will be able to camp in special places and you will not need to pay for a hotel or accommodation; In addition, you can take advantage of multi-night rental of forest huts, which are cheaper than the hotel. On the other hand, you can change the travel route to cities such as Isfahan, Yazd and Kerman and go to the desert areas around these cities. For a small entrance fee, you can camp in desert areas and spend the night in these memorable places.
last word
There are many people who make the mistake of having a cheap and affordable trip : searching for the ideal prices and costs. Instead of taking this approach, it is advisable to keep in mind the amount you have set aside for your trip and, accordingly, decide on a way to book tickets and other expenses that is reasonable so as not to be under too much financial pressure. Prices are constantly going up and down; So if you see a ticket or accommodation at a reasonable price, do not hesitate to book it; Because then you will probably regret it later.
Be sure to observe all safety precautions before your trip. If you are traveling by car, have a general technical inspection. Also, bring essential items such as a first aid kit. Leave the house to one of the neighbors and be careful who you inform about your trip. Traveling in the fall can bring a pleasant and relaxing experience for you and your loved ones; So it is better to be careful about these safety issues so that you do not have to worry about traveling.